October 22nd & 23rd starting at Noon
$10 entry fee
Magic Game Day events are one-day tournaments using the Standard format. These tournaments are held at local game and hobby stores three weeks after a new set becomes available for purchase. Game Day events provide a great way for players to see how the newest set has impacted the shape of Standard.
Each participant in the Magic Game Day tournament receives a full-art promo card (Essence Extraction), and each player in the Top 8 receives a premium full-art promo card (Cultivator of Blades), while supplies last.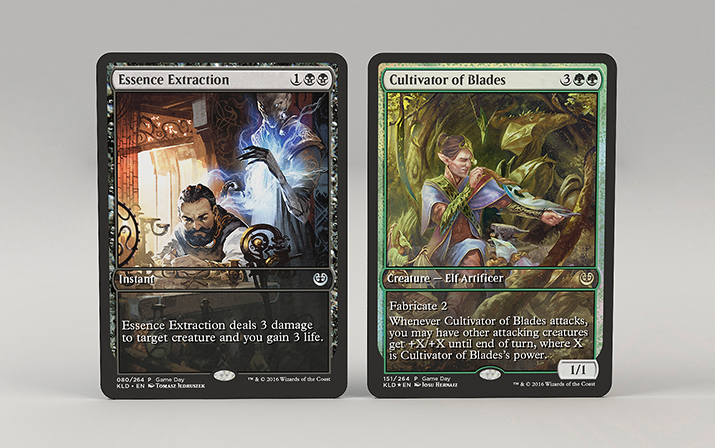 The winner of each Game Day tournament receives a special Champion playmat to commemorate their victory. This limited-edition playmat is only awarded to the winner, so be sure to bring your A-game!
[Champion Playmat]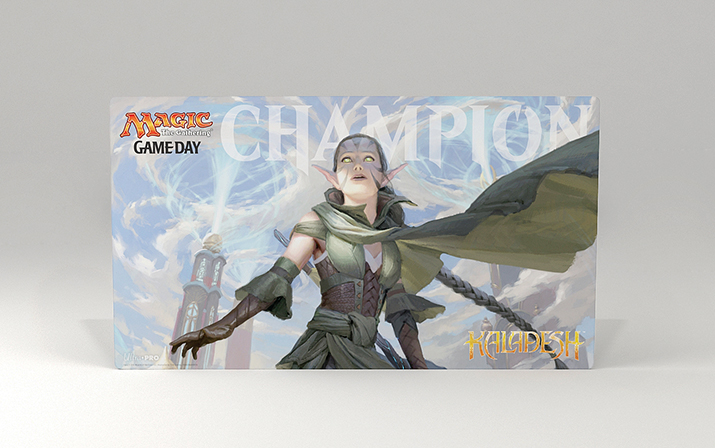 While mainly focused on providing a fun, relaxed environment in which to enjoy Magic, Game Day events are many players' first experiences with competitive Magic. They offer a great opportunity to become familiar with some of the rules associated with the more competitive levels of play. Here are some important things to keep in mind:
Players should bring their own Standard deck, which is a minimum of 60 cards and has a sideboard of up to 15 cards
Players should remember to bring their own method for tracking life totals, as well as tokens, card sleeves, and counters